Copywriting
Crisp, Clear and Compelling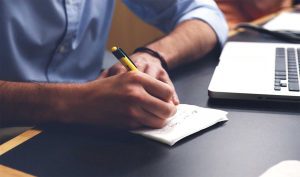 Cannon PR's copywriters deliver consistency and quality throughout all your written communications. Choosing the right words to tell your story is one of the most important decisions your business will make. We understand this because:
Words are powerful,
Words can inspire,
Words connect,
Words are emotive,
Words build trust and relationships,
Words change lives.
Which words does your business need?
Cannon PR's copywriters help you to achieve a clear and consistent communications message across all areas of your business. Our unique combination of creativity and credibility provides attention grabbing copy, designed with results in mind.
Investing in our copywriting services is an investment in your reputation.
As experienced copywriters, we set the tone and style of our copy to reflect your brand personality and values. We work to reflect your key messages, ensuring a clear and consistent approach is delivered throughout all written materials used by your business.
Combining our unique skills and experience, our copywriting services include:
Websites
Magazines
Newsletters
E-bulletins
Blogs
Brochures
Adverts and advertorials
Speeches
Marketing collateral
Product listings
Annual reports
Our copywriting services can be used to support one off projects or be delivered as part of a longer-term public relations strategy to help you connect with new customers and achieve your business goals.